About Natalie Nayara
Natalie was born and raised in Chemnitz, Germany. She started painting and drawing in an early age. She took her pencils and papers everywhere she went with her family. Once she started creating something, she could get lost in her own world for hours, completely enjoying the whole process. In school she was most fascinated by learning different techniques and freeing her mind by allowing herself to discover other worlds of art. She always had a great imagination and noticed all the magic around her.
Studies & life
While she studied media management in university she discovered her other passion: writing, which she followed later as a journalist and writer. However, art always played an important role in her life and she used it as a form of therapy and meditation. The first solo trip to Greece changed her life forever.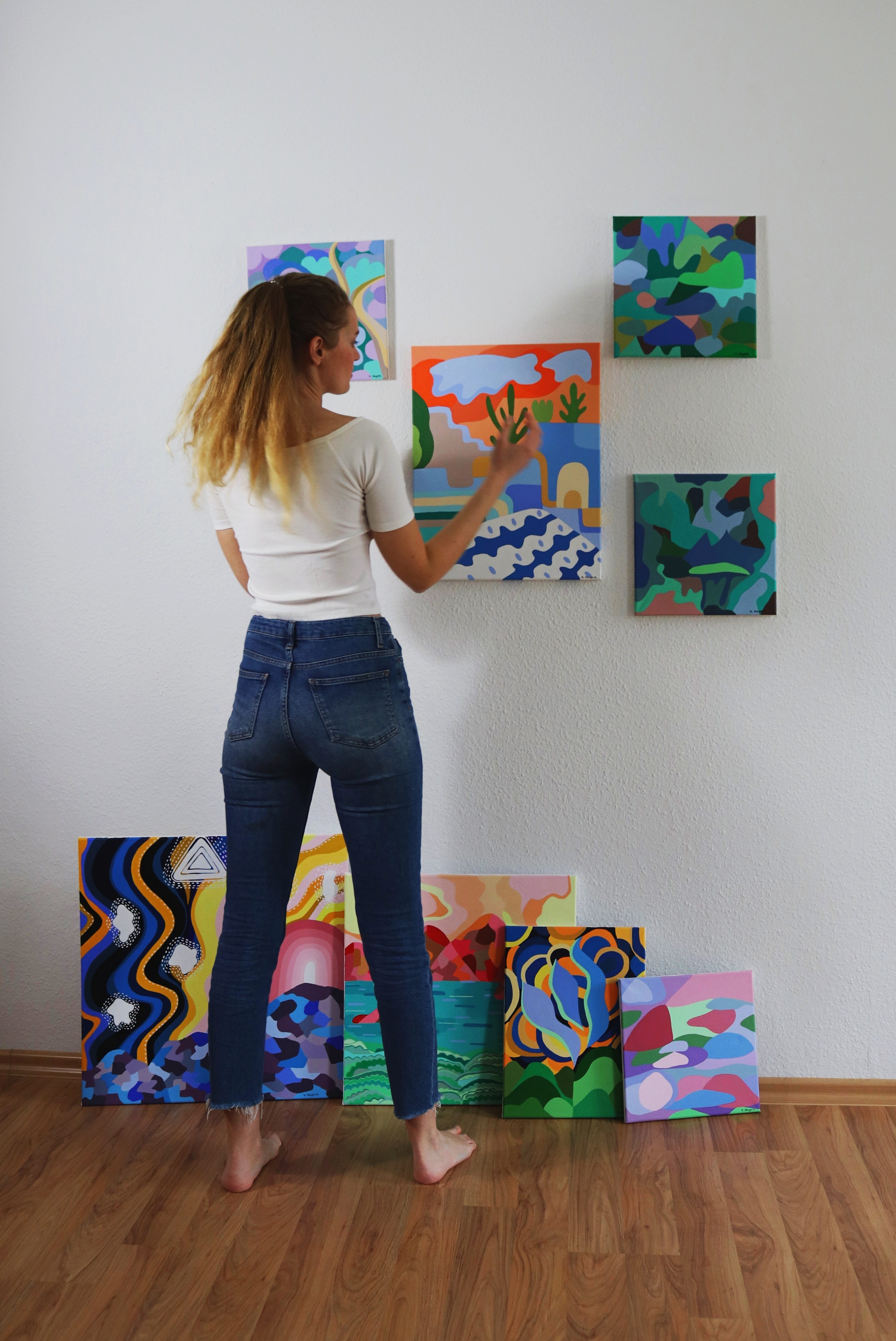 Magical Greece
In 2018 she went to an island called Evia to help a couple on a land as a volunteer. Immediately she fell in love with the wild untouched beauty of the greek island, with the amazing view from the house, the way of living with the elements, the ocean and the warm-hearted people. She met amazing artists and this lighted up the spark that was always there in her heart: she wanted to be a painter. Since then she developped her own style of painting. She is visiting Greece every year, soaking up all the inspiration.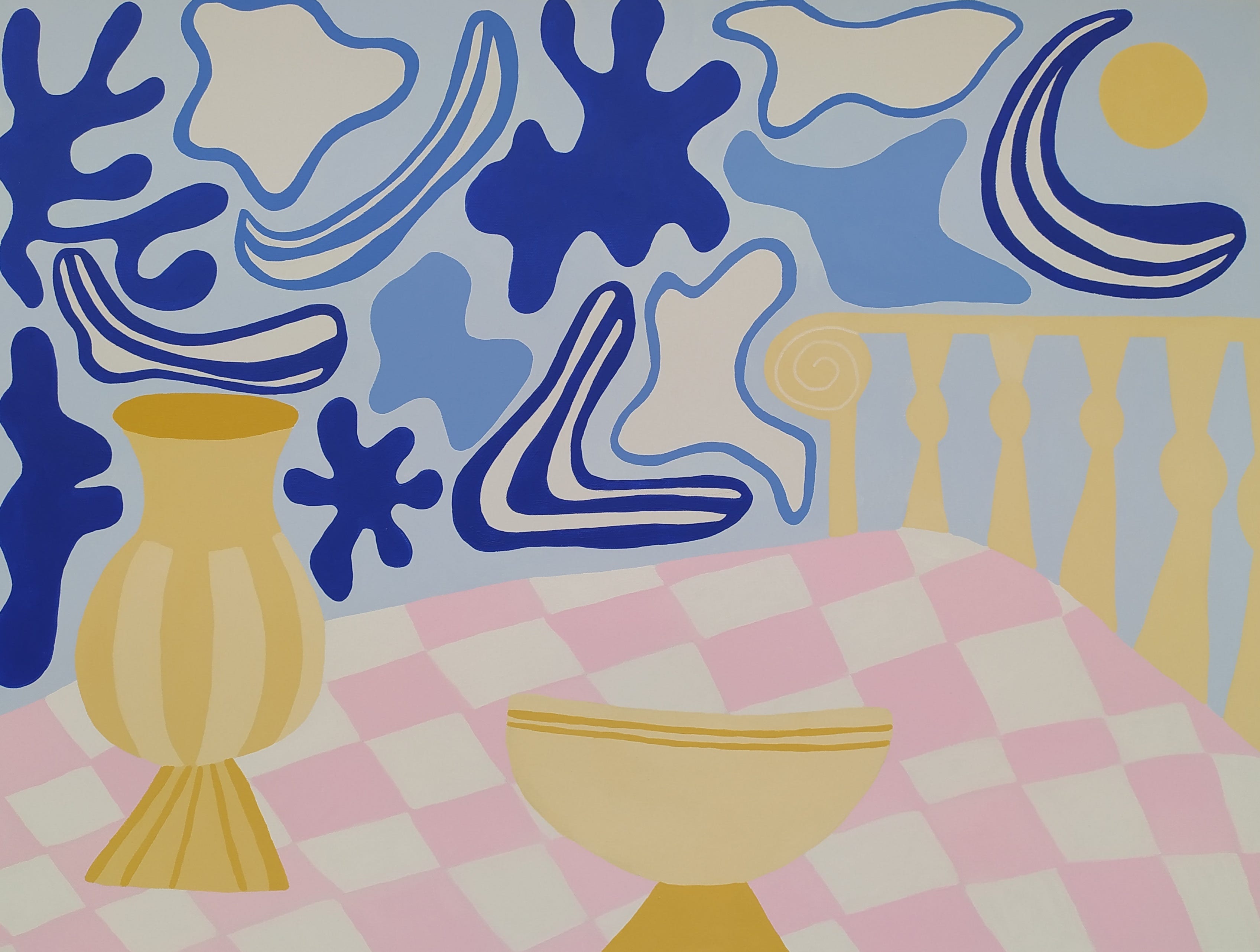 The inspiration
Painting and creating is my passion, it's the reason why I get up in the morning, it's the one thing where I can get completely lost for hours, it's the way my soul wants to express itself, it's my home wherever I am and my safe space. Typical for my artworks are the bright colors, the clear shapes and forms and the positive energy. I want to bring something good into this world, I want to brighten up your home, I want to remind you how powerful we truly are. That magic is everywhere, that there are so many good things and that we can choose what we want to focus on.
Exhibitions
september-november 2022: Kantine Gewerbepark A4, solo exhibition

july - august 2022: Karl liebt Käthe, Tietz Chemnitz, group exhibition

june - september 2022: Sparkasse Chemnitz, solo exhibition

march - may 2022: Karls Kunsthaus Chemnitz, group exhibition

july - august 2021: Kunsthaus Eibenstock, solo exhibition