Natalie Nayara
Natalie Nayara is an abstract artist from Germany. Her bright colourful artworks are an invitation to explore our own inner world. They are inspired by spirituality, nature, the magic of life and mediterranean places like Greece.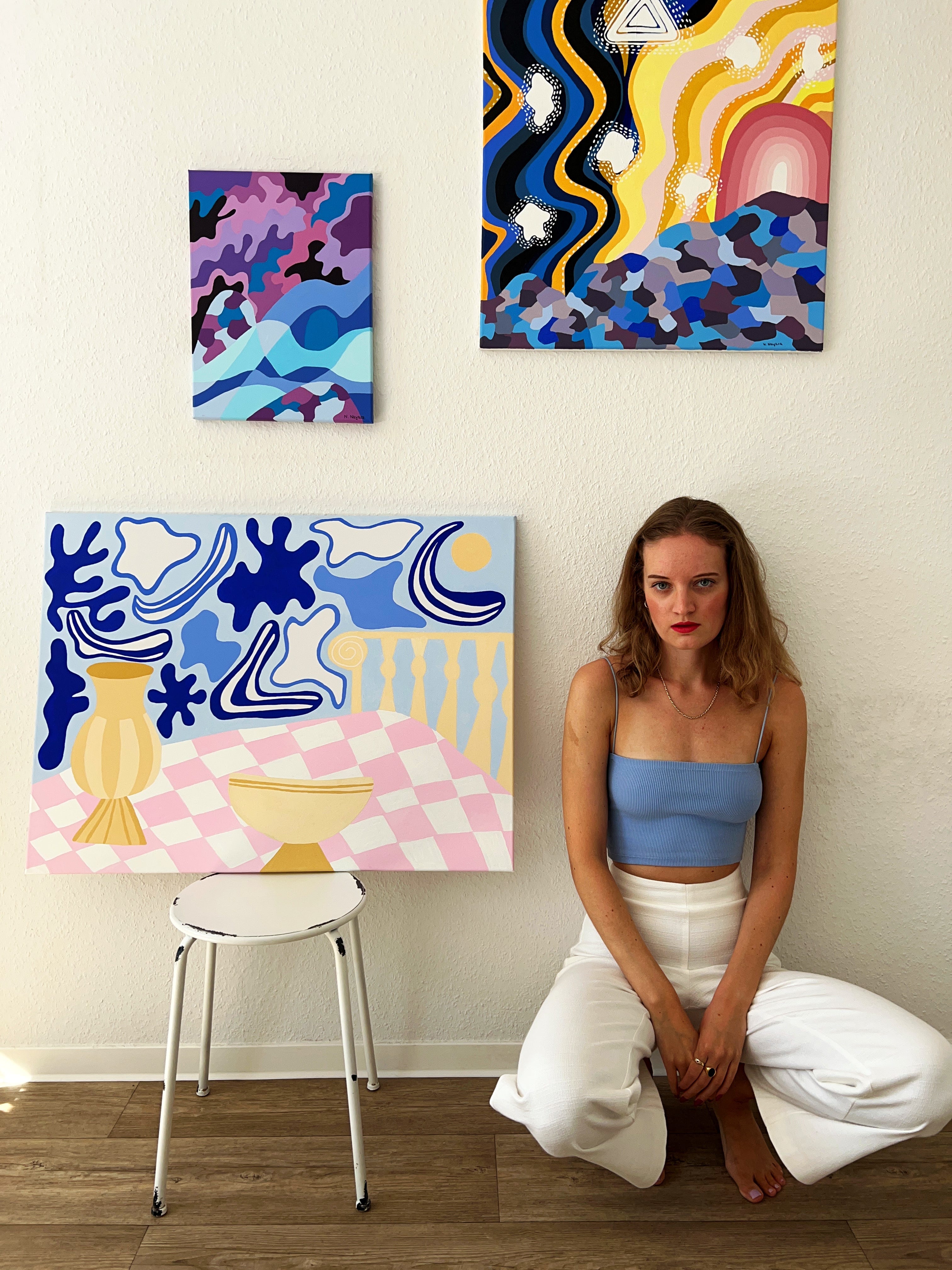 About the artist
Natalie Nayara is expressing her emotions and experiences through creative works since her childhood. Her inspiration comes from spiritual topics and many trips to Greece.
The artworks
The artist developped her own abstract style during her creative journey. Typical are especially the bright colours, clear shapes and the positive energy of the paintings.
Commission/Auftragswerk
If you are looking for your own individual piece with a certain size that fits perfectly into your home, get in contact with the artist for a commission work.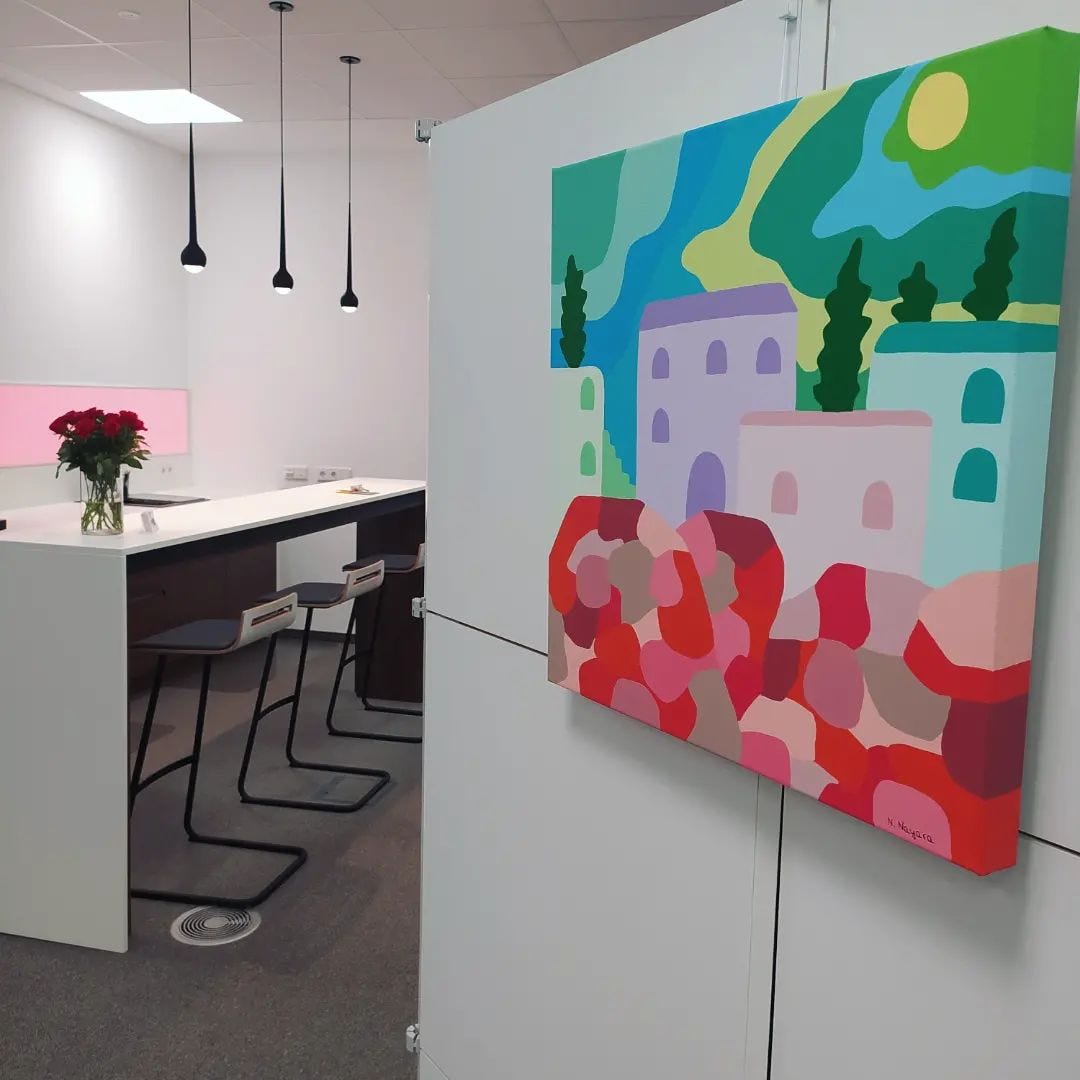 Latest exhibitions
17th june 2022 - 23rd september 2022
Sparkasse Chemnitz Sonnenberg
solo exhibition

17th july 2022 - 21st august 2022
Karl liebt Käthe, Tietz Chemnitz
group exhibition
Our soul's plan
We are here for a reason. We are on earth in a human body because our soul had a specific plan. It's our duty to explore what our inner self wants to learn. So let's listen to our heart and inner voice. Everything is already there.
We are powerful
We are powerful souls that can create their own world. There's so much beauty and magic on this earth. If we focus on the good, the good will grow bigger. It's in our hands what kind of future we create. The colourful happy artworks should remind you who you truly are in your essence.
Everything is possible
Everything that we can imagine is possible. It all starts with a thought. Through action it can be transformed into reality. So let's dream big und live our wildest dreams.